Luxury Difference
When is it time to "step up" to luxury cruising? When you're tired of mass marketed itineraries, huge ships carrying thousands of passengers, receiving average service, cuisine and accommodations.
From the moment you step onboard a luxury cruise vessel the vast differences will be apparent, from the lovely accommodations to the gourmet dining, and sharing the experience with an intimate number of like-minded travelers.
Stateroom Choices: Almost all luxury cruise lines offer all-suite accommodations, many with marble baths and walk-in closets. Expect top of the line bed and bath linens and amenities, and your choice of pillow type. Large, flat screen TVs are the norm, outfitted with exceptional sound systems. Don't be surprised if you enjoy a beautiful veranda attached to your stateroom.
The dining experience: One of the hallmarks of any luxury cruise is the pride taken in offering some of the world's finest cuisine and vintage wines, prepared by award-winning chefs. Every meal is a new adventure, whether it's a casual buffet, to elegant seated dinners, served by tuxedo-clad waitstaff. Fine table linens, china and crystal are the norm on a luxury cruise, and of course on a luxury cruise you can always choose to dine in the comfort of your own stateroom if preferred.
Cultural enrichment programs: Another enviable aspect of a luxury cruise is the opportunity to learn and experience the culture and history of your destinations. World-renowned experts accompany every ship and share their experience and area of expertise with fellow passengers, whether it's a museum curator discussing ancient Greek architecture or Renaissance paintings in Italy. Perhaps you'll meet a famous author, discussing their work, or perhaps say hello to a foreign ambassador onboard who will illuminate his or her personal knowledge of the destination you're visiting.
Extraordinary Personal Service: Perhaps the most wonderful treat of indulging in a luxury cruise is enjoying a level of personalized service you thought not possible. With the excellent guest to staff ratios you'll always have someone available to you to handle your every request, large or small. The staff know your name, and take pride in anticipating your needs. It feels like every guest has their very own personal concierge throughout the voyage.

Azamara is an upmarket cruise line and the leader in Destination Immersion®, with three mid-sized ships sailing to all seven continents of the world. The boutique-style ships allow them to reach marquee ports around the world and dock in smaller, less-visited hidden gems. Azamara's commitment to creating immersive experiences for travelers to connect with local cultures, allows guests to travel deeper with longer stays, more overnights, and night touring. Guests can experience a boutique hotel at sea with inclusive amenities such as gratuities, beverages, AzAmazing Evenings – an exclusive, bespoke event designed specifically for Azamara guests to immerse themselves in their destination and more.
Learn More

Crystal Cruises has a simple but all-encompassing goal: To provide its guests with the finest travel experience available in the luxury service business, not just the luxury cruise industry. This commitment is apparent in every aspect of the Crystal experience, where attention to detail and an availability of choices are unsurpassed in the world of travel. It is reflected in a feeling of spaciousness and the highest quality furnishings.
Learn More

A Cunard voyage is meant to be savored and enjoyed on the renowned elegance, spacious luxury and excellent service that have attracted discerning travellers to the famous ships of Cunard for many decades. Though White Star Service draws prestigious heritage, the fleet is one of the youngest at sea, benefitting from the best facilities and the widest range of entertainment and leisure options available on the ocean today. For over a century and a half, the iconic ships of Cunard have been defining sophisticated ocean travel.
Learn More

Oceania Cruises is the world's only upper-premium cruise line and offers a unique combination of the finest cuisine at sea, luxurious accommodations, exceptional personalized service and extraordinary value.
Learn More

Paul Gauguin Cruises is committed to providing an unequalled luxury cruise experience uniquely tailored to the unparalleled wonders of Tahiti, French Polynesia and the South Pacific. Paul Gauguin Cruises numerous World's Best awards demonstrates dedication to guest satisfaction, excellence, quality and value.
Learn More

Experience cruising another way, discover the magic of yacht cruises with Ponant. Ponant's mission is to transport you to mythical destinations and secret ports only accessible to small capacity ships. To offer the delights of a French-inspired cuisine in an intimate environment - a discreet service where no attention to detail is spared - and unforgettable moments of relaxation on board elegant yachts of character. To combine sophistication and conviviality, with priority given to authentic experiences, emotions and the ongoing quest for excellence. Ponant Yacht cruises: more than a cruise, a privilege...
Learn More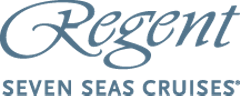 The ships of Regent Seven Seas Cruises offer voyages of exploration and discovery to over 300 ports on six continents, including Antarctica. The luxury vessels are designed for guests numbering in the hundreds rather than the thousands.
Learn More

This is the Seabourn experience -- a style of cruising we pioneered when the company introduced Seabourn Pride, our first 208-guest, all-suite ship in 1988. At the time, a cruise specialist stated that "Seabourn is in a class by itself," and that is still true today. Our fleet of six graceful ships carry between 208 and 450 guests each, exclusively in ocean-view suites. Seabourn ships attract interesting people, who seek to share experiences beyond the expected in places beyond the ordinary.
Learn More

Cruising on one of SeaDream's mega-yachts is as if you were cruising aboard your own personal yacht. SeaDream's guests can be as active or as laid back as they wish while experiencing what guests believe to be the best service at sea. All elegantly appointed staterooms are ocean view. SeaDream fares are inclusive with 5-star cuisine.
Learn More

Silversea creates exceptional ocean journeys with unique opportunities to explore remote ports from an intimate haven of incomparable luxury, each voyage a unique masterpiece.
Learn More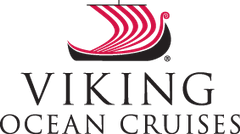 Viking ushers in a new era of ocean cruising by taking the innovative thinking behind Viking's award-winning river cruises and bringing it to the epic setting of the sea. This cruise experience is the one Viking's river passengers inspired Viking to create. Viking has asked their guests, listened, observed - and now crafted the ultimate kind of cruise: one focused on destinations. And in 2015, Viking will take destination cruising from the rivers to the ocean with the maiden season of the beautiful Viking Star.
Learn More

Windstar's cruise vacations offer a seaside window on the world, combining the refinement of a luxury hotel with a moveable feast of cultural experiences.
Learn More