Costa Rica Tours & Vacation Packages 2023/2024
Save up to 40% on Costa Rica Tours & Vacation Packages 2023/2024
Costa Rica Travel Guide
If you're a lover of outdoor adventure, look no further than fantastic Costa Rica. From volcanoes to beautiful beaches to rainforests, you'll never be bored here. If you're lucky enough to be going on a Costa Rica tour, you're in for a real treat. Make sure to try to add all the top highlights to your itinerary! With tour operator volume buys plus our low everyday prices you can save up to 40% versus assembling the same itinerary on your own! Book your Costa Rica tour today with AffordableTours.com, your discounted tour headquarters. View Costa Rica Tour Deals and Discounts
Costa Rica Travel Guide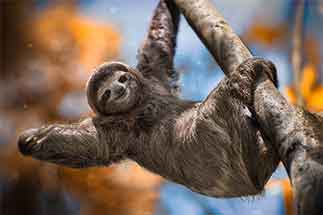 Showing 1 - 20 Tours
Tour Itinerary
Days
Operator
Quality
Style
Starts
Ends
Price

Costa Rica Escape 2024 - Small Group

18 reviews
07

Days

Globus

First Class

Escorted
1 - Light

20
San Jose
San Jose
Costa Rica
$999View Tour

Best Price Guaranteed

Book With Flexibility




Costa Rica Experience

16 reviews
09

Days

Intrepid Travel

Budget

Escorted
2 - Classic

15+ years old
12
San Jose
San Jose
Costa Rica
$1,350View Tour

Book With Flexibility

Costa Rica Eco Adventure End San Jose

24 reviews
08

Days

Trafalgar

First Class

Escorted
San Jose
San Jose
Costa Rica
$2,225View Tour

Best Price Guaranteed

Book With Flexibility

Natural Wonders of Costa Rica 2024 - Small Group

50 reviews
09

Days

Globus

First Class

Escorted
1 - Light

20
San Jose
San Jose
Costa Rica
$2,519View Tour

Best Price Guaranteed

Book With Flexibility

Costa Rica Quest

5 reviews
09

Days

G Adventures

First Class

Escorted
2 - Classic

12+ years old
16
San Jose
San Jose
Costa Rica
$959View Tour

Best Price Guaranteed

Book With Flexibility




11 Day Kaleidoscope of Costa Rica with Manuel Antonio

1 reviews
11

Days

Gate1

First Class

Escorted
San Jose
San Jose
Costa Rica
$1,549View Tour

Best Price Guaranteed

Book With Flexibility

Independent Costa Rica Wonders with Tortuguero & Guanacaste 2024

11

Days

Globus

First Class

Independent
8+ years old
San Jose
Liberia
Costa Rica
$2,309View Tour

Best Price Guaranteed

Book With Flexibility




12 Day Kaleidoscope of Costa Rica with Tortuguero - Sunday Departure

12

Days

Gate1

First Class

Escorted
San Jose
Guanacaste
Costa Rica
$1,799View Tour

Best Price Guaranteed

Book With Flexibility




Costa Rica Escape 2023 - Small Group

07

Days

Globus

First Class

Escorted
1 - Light

20
San Jose
San Jose
Costa Rica
$909View Tour

Best Price Guaranteed

Book With Flexibility

Independent Costa Rica Wonders 2024

07

Days

Globus

First Class

Independent
8+ years old
San Jose
San Jose
Costa Rica
$1,439View Tour

Best Price Guaranteed

Book With Flexibility

Costa Rica Escape with Tortuguero 2024 - Small Group

8 reviews
10

Days

Globus

First Class

Escorted
1 - Light

20
San Jose
San Jose
Costa Rica
$1,469View Tour

Best Price Guaranteed

Book With Flexibility

Natural Wonders of Costa Rica with Guanacaste 2024 - Small Group

4 reviews
11

Days

Globus

First Class

Escorted
1 - Light

20
San Jose
Guanacaste
Costa Rica
$3,069View Tour

Best Price Guaranteed

Book With Flexibility

Costa Rica Escape 2025

18 reviews
07

Days

Globus

First Class

Escorted
San Jose
San Jose
Costa Rica
$1,049View Tour

Best Price Guaranteed

Book With Flexibility

Natural Wonders of Costa Rica with Manuel Antonio 2024 - Small Group

8 reviews
11

Days

Globus

First Class

Escorted
1 - Light

20
San Jose
Manuel Antonio
Costa Rica
$3,179View Tour

Best Price Guaranteed

Book With Flexibility

Independent Costa Rica Wonders with Tortuguero 2023

6 reviews
09

Days

Globus

First Class

Independent
8+ years old
San Jose
San Jose
Costa Rica
$1,939View Tour

Best Price Guaranteed

Book With Flexibility

Independent Costa Rica Wonders with Guanacaste 2023

3 reviews
09

Days

Globus

First Class

Independent
8+ years old
San Jose
Liberia
Costa Rica
$1,879View Tour

Best Price Guaranteed

Book With Flexibility

Independent Costa Rica Wonders with Tortuguero & Guanacaste 2023

11

Days

Globus

First Class

Independent
8+ years old
San Jose
Liberia
Costa Rica
$2,349View Tour

Best Price Guaranteed

Book With Flexibility

Independent Costa Rica Wonders 2023

07

Days

Globus

First Class

Independent
8+ years old
San Jose
San Jose
Costa Rica
$1,459View Tour

Best Price Guaranteed

Book With Flexibility




Natural Wonders of Costa Rica with Guanacaste 2023 - Small Group

11

Days

Globus

First Class

Escorted
San Jose
Liberia
Costa Rica
$2,849View Tour

Best Price Guaranteed

Book With Flexibility

Costa Rica: Coast to Coast 2024 - Small Group

09

Days

Globus

First Class

Escorted
San Jose
Liberia
Costa Rica
$3,069View Tour

Best Price Guaranteed

Book With Flexibility
Costa Rica Travel Guide
Costa Rica Tours Highlights
Have fun at the Parque Diversiones.
Adventure through Tortuguero National Park.
Relax on the tranquil Samara Beach.
Learn history at the National Museum of Costa Rica.
See the gorgeous Arenal Volcano.
Explore the Pre-Columbian Gold Museum.
Shop for goodies at the Central Market.
Visit Arenal Ecoglide Park.
Get up close with turtles at the Sea Turtle Conservancy Visitor's Center.
Walk across the suspension bridges in Selvatura Park.
Trek through the breathtaking Manuel Antonio National Park.
Costa Rica Tours Travel Tips
Bring lots of money. Unfortunately, Costa Rica is the most expensive country to visit in all of Latin America. Try to eat at smaller, local restaurants to save money when you can during your trip.
Always travel with a rain jacket and an umbrella. Costa Rica is known for having random downpours, so it's best to be prepared at all times. You never know when it might happen!
The best way to explore Costa Rica is through an organized tour, so you're already on the right path. Booking a tour gives you a personal guide to all that this place has to offer.
Plan on spending money at every outdoor attraction. Even the waterfalls are places outside that you have to pay for. Keep this in mind when traveling.
Be sure to learn at least a few words in Spanish (the local language) so that you can more easily talk with locals. Many of the locals here know English, but it's a nice pleasantry to learn some Spanish.
Costa Rica Tours Things To Do
Have fun at the Parque Diversiones

Parque Diversiones is a lovely park located in San Jose, Costa Rica. This park first opened in 1964 and is filled with many fun rides, including four roller coasters and three water rides. No matter your age, you're bound to have a lot of fun inside this amusement park. The park is vast, so you'll want to make sure to grab a map right when you enter. There are many restaurants and cafes throughout the park, so you'll be able to grab a quick bite to eat in case you get hungry while you explore.

You Should Know

It's best to purchase your tickets online ahead of time to guarantee admittance. Otherwise, you might have to wait in line for a long time, or tickets might not even be available.

Learn history at the National Museum of Costa Rica

The National Museum of Costa Rica, also referred to as the Museo Nacional de Costa Rica by the locals, first opened in 1950. The museum is dedicated to the history and culture of Costa Rica and is a great way to get accustomed to the country. What makes this museum even more significant is that it's located inside a 1917 structure called the Bellavista Fortress, which served as barracks for the military during the Costa Rica civil war in 1948. When you visit, be sure to look for the bullet holes which are still located on the fortress's walls.

You Should Know

The museum is closed on Mondays, which is something to keep in mind when planning your travels.

Adventure through Tortuguero National Park

Many locals will say that Tortuguero National Park is the absolute must-visit place in all of Costa Rica. This park is filled with rainforest jungles, rivers, and fun outdoor activities. There truly is something for every type of traveler in this national park. Some of the best things to do here include canoeing, kayaking, and hiking. Be sure to be on the lookout for the sea turtles, which is the top highlight of Tortuguero National Park. There are a few different kinds that you can find along the beaches here, including the leatherback and the classic green sea turtles.

You Should Know

The best way to go turtle-watching is with a guide, such as on a Costa Rica tour. They can be found either by walking along the beaches or by exploring on a boat.

Explore the Pre-Columbian Gold Museum

The Pre-Columbian Gold Museum first opened in 1985 and is dedicated to gold objects. There are many exhibits throughout dating back hundreds of years. Inside, you can find over 1,500 different gold artifacts throughout the exhibits in the museum. This museum is a must-visit if you're interested in learning more about Costa Rica's history dating back to 500 BC. Throughout the museum, visitors can learn about how citizens in Costa Rica used to live and work in their communities.

You Should Know

Because there are so many pieces in the museum, you should plan on spending at least a half-day here.

Visit the Arenal Ecoglide Park

The Arenal Ecoglide Park is an enjoyable outdoor adventure park that's great for all ages. This is the perfect place to participate in outdoor sports and get closer to nature while in Costa Rica. Inside the park, the main activity is ziplining. There are 12 different zip lines throughout the park, and there's even a suspension bridge. Many zip lines even give you amazing views of the Arenal Volcano, another must-visit highlight in Costa Rica.

You Should Know

Book your tour ahead of time to guarantee admittance.

See the Arenal Volcano

The Arenal Volcano stands at 5,436 feet and is still active. The volcano is thought to be over 7,000 years old and is an absolute highlight. It even recently spewed vapor into the air in 2012 but hasn't done anything else since. There are many fun things to do around the Arenal Volcano that you won't want to miss out on. Some of these activities include hiking up to La Fortuna Waterfall, visiting Lake Arenal, and even going for a swim in the beautiful Arenal Volcano Hot Springs.

You Should Know

Because the volcano is still active, there is always a chance that something dangerous could happen, though the odds may be slim. This is just something to keep in mind.

Walk on the suspension bridges at Selvatura Park

Selvatura Park is a beautiful outdoor area located in Monteverde. This park is filled with tons of great things to do and visit, including ziplines, hummingbird gardens, wildlife sightings, butterfly gardens, and hanging bridges. The top sight in Selvatura Park, though, is the suspension bridges. This is one of the top spots visited by those looking for a perfect photo in Costa Rica. The suspension bridges here go right over the top of the beautiful Cloud Forest in Monteverde.

You Should Know

This park is vast, so plan on spending a full day here to get the best experience possible during your visit to Costa Rica.

Relax on Samara Beach

Samara Beach is a beautiful beach in Costa Rica that you absolutely must visit. This is the perfect place to go to relax, with great white sand going all around it. There are also lots of fun outdoor activities here too. Some of the great things to do here include swimming, canoeing, and kayaking. There are also quite a few great restaurants and stores nearby that are fun to visit while you're at the beach. Just remember your sunscreen because you can get entirely burnt here if you aren't careful!

Best Time To Visit

If you want to guarantee a great spot out in the sand, you'll want to get to the beach earlier in the morning.

Shop at the Central Market

There is no better place in all of Costa Rica to go shopping for food, crafts, or souvenirs than the Central Market. This shopping center is located in San Jose and features tons of products sold by locals. This is a great way to meet some of the people who live here! This market has been going strong since 1880 and is filled with more than 200 different shops and vendors. Even if you don't plan on buying anything, this is a great place to go and mingle. You never know what you might find!

You Should Know

Keep in mind that this is one of the busiest attractions in all of Costa Rica. To avoid the crowds as best as you can, visit right when the market opens.
Costa Rica Tour Packages
Costa Rica is truly beautiful no matter the time of year and is always a great place to visit. With that being said, there are still times of the year to avoid if you don't like coming during peak season, for instance.
Spring and Fall - September to November and March to May - Shoulder Season

The spring and fall seasons in Costa Rica are the shoulder seasons. During these months, not a whole lot of people visit in comparison to the winter. The spring season has average temperatures of around 77°F, while the fall season has temperatures approximately 77°F as well. The lows typically reach around 62°F.

Summer - June to August - Low Season

The low season in Costa Rica is in the summer months. This is arguably what you'd think is the year's hottest time, but the weather is quite comparable to the spring and fall seasons. During this time, the temperature averages 77°F.

Winter - December to February - High Season

The winter months have average temperatures of 74°F, making this the coldest time of the year. This is what is known as the dry season in Costa Rica because this time of year sees the least amount of precipitation, making it the most popular time of year to visit. Accommodation prices may be higher at this time.
Costa Rica Tours Frequently Asked Questions
What are Costa Rica tours?

If you're the type of traveler who hates planning out all of the nitty-gritty details like how to get from Point A to Point B and what to do every day, then Costa Rica tours are perfect for you. On these tours, you'll have everything planned out for you, so all you have to do is get ready to have the adventure of a lifetime.

What's included on a Costa Rica tour?

Costa Rica tours include access to a tour director who will be with you throughout your entire trip. This tour director may enlist the help of other local tour guides throughout your travels so that you can have an even more knowledgeable expert at times. Some accommodations, meals, and transportation are also included throughout your Costa Rica tour. Usually, the mornings will consist of whatever has been planned while your afternoons are open for you to go out and explore.

What's the best Costa Rica tour?

No Costa Rica tour is better than another because they're all so different. You'll want to consider what's best for you. This may include thinking about your budget, vacation length, and tour company that you prefer. You may also want to think about what stops along your tour you'd love to experience, to see which tours stop there. If you find that you're having trouble coming up with the tour that's best for you, don't worry! Give one of our tour experts a call by calling us directly. They're always here to help and would love to find you the tour of your dreams.

How much do Costa Rica tours cost?

Costa Rica tours have varying costs depending on different factors. For instance, a more extended tour with more stops will typically cost a lot more than a shorter tour with very few stops. Some of the tours start at as little as $95, while others go up to around $200 a day. It truly depends! Luckily, by booking through Affordable Tours, you can guarantee that you're saving up to 30% off the same tour that you could book elsewhere.
Learn More About Costa Rica Tours

It's Time For a Wellness Vacation

Wellness Tours and Why They Are Growing in Popularity Wellness is a selling point for so many companies, and when it comes to feeling good; you want to be one of the many taking advantage of them. Wellness tours are one of the newest types of tours on the market, and they are offering the…

Review: Costa Rica With Tauck Bridges

By: Lucy Fernandez, Vice-President I have just returned from Costa Rica with Tauck Bridges tour with my son, Rod, his wife Sara, and my two grandchildren Billy, 10 and Chloe 7. In Costa Rica, there are only two seasons, rainy and less rainy. Our vacation was in July, and yes, it rained every day. Despite that,…
Reviews for Costa Rica Tours and Vacations
Our guide was amazing! He was wonderfully informed, organized, & always courteous.
Monica F
Our guide was amazing! He was wonderfully informed, organized, & always courteous.
Monica F
The trip through Costa Rica was beautiful as advertised. The tour guides were great at arranging everything for us and answering all our questions. They provided a lot of cultural and historical information and even helped entertain the kids. The tours were fantastic and the nature of having other families there really helped make the tour feel more inclusive and fun.
Eugene N
Departure
Lengths
Styles
Specialities
Price
How It Works
Vacationing has never been easier or cheaper with the help of a dedicated travel consultant from AffordableTours.com
1. Free Quote
Find your perfect trip on our website and simply request a free quote. Need to speak to a live person? Call us 7 days a week at 1-800-935-2620. No robots here!
2. Dedicated Travel Consultant
Your personal travel consultant will reach out and be your point of contact for your entire travel experience from start to finish. Did we mention you'll be working with an award winning team? Sweet!
3. Lowest Price Guaranteed
Because we're one of the largest sellers of travel, we're able to give you a discount on your vacation package. No one beats our prices!
4. Stress Free Travel
Knowing you got the best deal, all that's left is for you to pack your bags and enjoy your vacation!