USA West Tours & Vacation Packages 2023/2024
Save up to 40% on USA West tours
In the United States of America, West USA means the westernmost states of the country. The meaning of the west USA has changed over time with the expansion of the USA. Before the 19th century, West USA only included the crest of the Appalachian Mountains but now as the frontier is moving westward the lands west of the Mississippi River are considered the West. US has three Pacific territories which are also sometimes considered as a part of the West USA. The Census Bureau of USA defines that the Western region of the United States has 13 states and some 74 million population. Latin American, Asian, Native American, and European traditions have a lot of influence on the western region of the USA because this part of the US has most minorities overall. This is a great reason why travelers from all around the world visit West USA in hundreds of thousands just to experience that mixed culture and diversity of the region. With tour operator volume buys plus our low everyday prices you can save up to 40% versus assembling the same itinerary on your own! Book your USA West tour today with AffordableTours.com, your discounted tour headquarters.
USA West Travel Guide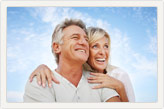 Showing 1 - 7 Tours
Tour Itinerary
Days
Operator
Quality
Style
Starts
Ends
Price



Indonesia: Hammocks & Hikes

1 reviews
14

Days

G Adventures

Budget

Escorted
3 - Explorer

18 - 39 years old
18
Jakarta
Kuta
Indonesia
$1,571View Tour

Best Price Guaranteed

Book With Flexibility




San Fran to Vegas: Parks, Canyons, Valleys

09

Days

Intrepid

Budget

Escorted
2 - Classic

15+ years old
13
San Francisco, CA
Las Vegas, NV
United States
$3,620View Tour

Book With Flexibility




Real LA to San Francisco

11

Days

Intrepid

Budget

Escorted
2 - Classic

18 - 29 years old
13
Los Angeles, CA
San Francisco, CA
United States
$2,600View Tour

Book With Flexibility




LA to Vegas Adventure

1 reviews
05

Days

Intrepid

Budget

Escorted
2 - Classic

15+ years old
13
Los Angeles, CA
Las Vegas, NV
United States
$1,435View Tour

Book With Flexibility




Vegas to LA: Grand National Parks

10

Days

Intrepid

Budget

Guided/Hosted
2 - Classic

15+ years old
13
Las Vegas, NV
Los Angeles, CA
United States
$3,458View Tour

Book With Flexibility




Vegas to San Fran

06

Days

Intrepid

Budget

Escorted
2 - Classic

15+ years old
13
Las Vegas, NV
San Francisco, CA
United States
$1,320View Tour

Book With Flexibility




Utah Parks Circuit

08

Days

Intrepid

Budget

Escorted
2 - Classic

15+ years old
13
Las Vegas, NV
Las Vegas, NV
United States
$2,427View Tour

Book With Flexibility
USA West Travel Guide
USA West Tours Highlights
Experience in depth the western side of the USA while visiting well known national parks, not so well known gems of the region, and also the amazing vacation hotspots like California and Hawaii.
Go on a hiking tour in the Joshua Tree National Park, and witness the unseen cactus gardens and unique rock formations and finish the hike by hitting the famous section of Route 66.
Take a helicopter flight and feel like an eagle, which is also the national bird of the USA, over the mesmerizing landscape of the Grand Canyon
Spend a night in a traditional Hogan hut and before doing that you can also socialize with the people of Navajo culture and learn their history and culture while on a jeep tour of Monument Valley.
Visit the Yosemite National Park and have a look at the exquisite granite cliffs towering the Yosemite, while being on a hike into the best trails that not most people know of, the Hetchy Hetchy trail.
Dwell into the history of one of the most significant harbor of World War II, the Pearl Harbor.
Spend a couple of nights in Oahu city of Hawaii to make sure that you get enough time to visit the well-known Waikki Beach.
USA West Tours Travel Tips
If you plan on staying in only the cities that are on the coast, then public transport might be sufficient for you to travel within the country but if you plan on going into the depth of the Western corner of USA then renting a car is a really good option. Most people believe that USA might be having public transport in every nook and corner of the Country, which is wrong because once you pass the Rocky Mountains in the west, renting a car, would be your only option.
ATMs are widely available in the country and you should not have to worry about taking cash out of your account whenever you need it but most travelers suggest that you carry some extra cash with you because there may be some mishaps where your foreign account is not accessible via the ATM.
Don't stay on the coast and try to explore other cities as well that are a little far. A visit to rural areas of the US will make your trip definitely memorable. The rural areas in states like Kansas and Nebraska will give an essence of traditional life of the US, which you cannot get in big urban cities.
It is really easy to practice tipping in the USA because you don't have to worry about carrying extra cash around to leave a tip at the restaurant, you can easily add a tip into your credit card bill. The standard rate for tipping is around 15-20%.
Be careful and follow the local laws because it is a very common perception that it is very easy to break a law in the US and get away with it, but that is not the case at all. You should obey all rules and regulations of the local land.
It is highly recommended that you carry your passport with you all the time because it is observed that a lot of people keep their passports in their hotel rooms because they believe that this way the passport is safe, but it is better to keep yourself safe and carry the proper documentation with you to avoid any troubles from local authorities.
A lot of people believe that USA is a giant marketplace and the purpose of the tour is to shop as much as you can. That is a wrong conception because, although, it is better to spend a few dollars purchasing some stuff, you should also focus that the unique experiences that you have on your trip need to be enjoyed in its fullest.
USA West Tours Things To Do
Honolulu

Honolulu is a capital and principal port of Hawaii, U.S and is a modern city. Honolulu is officially declared as the city of kingdom. Honolulu presumed first importance in the island and developed as a base of whalers and sandalwood traders. It has many manufactured plants including pineapple canneries, sugar refineries, clothing factories, steel, aluminum, oil and cement.

Best Time To Visit

As Honolulu is an attractive place and is a great year-round destination. The most consistently good weather is usually found in April, May, September and October.

You Should Know

Honolulu is always alive with action as this place is full of fun including soaking up the sun on the amazing beaches of Oahu island, taking a stroll through a scenic park, going on an amazing hike or learning about unique history. Honolulu is an attractive place which involves history, entertainment, sight-seeing, ethnic cuisine and unique culture.

Pearl Harbor

Pearl Harbor is a U.S. naval base near Honolulu and it is located near the center of Pacific Ocean. It is the perfect mix of Island living and the attraction of a city. Pearl Harbor is a must-see destination with some amazing tours that take you to historic places of interest along Hawaii's largest natural harbor. It offers variety from historical to modern, beaches to surfing, resorts to restaurants.

Best Time To Visit

Summer is the best time to tour Pearl Harbor as a lot of activities and festivals are also held in the summer months, as the weather is pleasant. Pearl Harbor is a busy crowded place in summers as everyone enjoys the beautiful island sun.

You Should Know

Pearl Harbor museum is near the top of list to visit in Pearl Harbor as its monument's attacks are something that all visitors should experience. There are four main attractions to visit at Pearl Harbor including USS Arizona Memorial, Battleship Missouri Memorial, Pacific Aviation Museum, USS Bowfin Submarine Museum and Park. Millions of people visit each year to soak in a bit of history.

Keauhou Bay

Keauhou Bay a historic area is on the big Island's Kona Coast and it is located next to the Sheraton Kona Resort. It is blessed with temperate weather and perfect water for swimming, paddle boarding, and kayaking. This place is well known for its accessibility to some incredible ocean adventures. This bay was a favorite retreat for Hawaiian royalty and today they celebrate its history with several historic sites and temple.

Best Time To Visit

You should visit Keauhou Bay in April, May, August, September, and October. There is not any wrong time to visit this Island as it has an incredibly wide diversity and geography that suits almost any type of visitor from outdoor adventure to poolside fixture.

You Should Know

You should explore Keauhou Bay's vast history, underwater paradise and every corner of its breathtaking landscape. You should explore the attractive manta rays on microscopic plankton at night and swim with the rays.

Maui

Maui also known as "The Valley Isle" is the second largest Hawaiian island that lies between two major volcanoes. It is known for its world-famous beaches, the sacred lao Valley, view of migrating humpback whales (during winter months), farm-to-table cuisine, the magnificent sunrise and sunset from Haleakala. Maui is known for its natural beauty as well as its high-end luxury resorts and popular tourists' attraction and it's the world's top vacation destinations.

Best Time To Visit

This is the place with pleasant weather with heavy crowds and the best time to travel to this place is spring and fall. If you are traveling with kids then the best time is summers when the waters are calmest and if you want to do some whale watching you must come in winters.

You Should Know

This trip will be one of those that you will remember forever, if you are planning to have a fantastic vacation you should go to Maui. It is not just for beach bums and active types: The Island offers its own history and culture like lao valley state park, banyan tree park, and old lahaina luau. If you are traveling with kids you can visit underwater residents at Maui Ocean center, pineapple farm tours, snorkeling adventures, sunset cruises and much more.

San Diego

San Diego is the eighth largest city in the country; it is often referred to as "America's finest city". It is known for its great hotels and accommodations, beautiful weather, pristine beaches, friendly people and plethora of entertainment. San Diego has grown into a major center for culture and recreation in California's southwest. San Diego's most famous attractions are the animals.

Best Time To Visit

Summer is the best time to tour San Diego because of the warm weather and when it comes to rain San Diego sees the most rainfall during the winter months as beach is out of the question during this time.

You Should Know

People who are heading on vacations to San Diego are in for a wonderful experience as the city is known for its natural beauty, laid back persona, rich history, and cultural artistic attractions. San Diego is a beneficial destination for beachgoers, outdoor enthusiasts, and culture seekers. For a view of the city from the water, a boat tour is your best bet.

Alaska

Alaska is one of the most unique experiences in USA that you can ever have, it is an overwhelmingly large state in the west of USA. You will have plenty of options to explore in Alaska, from going into the wilderness and finding a moose or a bear, or you can also go to one of the viewpoints and enjoy the sunset. Alaska itself is divided into 5 regions and if you are planning to include Alaska in your trip than you need to choose carefully about what interests you the most and what side of this naturally rich state are you going to be exploring.

Best Time To Visit

The weather in Alaska is usually very cold and visiting Alaska in the winters might not be a viable option, especially if you are coming from a hot state. This is why the best time suggested for visiting Alaska is during the summers when it is warm and the sun is out and you can enjoy the serenity of this state to the fullest

You Should Know

Out of North America's 20 highest peaks, Alaska has 17. Therefore hiking the mountains of Alaska is a must do activity, for which you should remember to bring your hiking gear with you and also keep a water bottle with you during the hike. But that is not it Alaska has a huge 47,300 miles of beachfront as well.
USA West Tour Packages
Although the weather of most of the USA, including the west, is pretty cool and you don't face any hardships traveling during any time of the year. But due to the fact that winters are a little cold in the West and the days are short, so it is always advisable to visit the West USA during summers because there is not too much rainfall to create obstacles in your way of enjoying your trip. Sometimes there are a few incidents of hurricanes in the west coast. But these come with proper warnings and it is highly unlikely that you will get stuck in a hurricane or something.
USA West Tours Frequently Asked Questions
What are West USA Tours?

Most people traveling to the USA will only pick handful of states in the entire USA and take a trip their but by doing that they miss a lot of things that are not so visible on the map and West USA tours provide an opportunity to the travelers to explore the west of the USA which has its own unique experiences and its own unique culture. West USA is a region that you must explore and going on a West USA tour is the best way to do it.

What's included in a West USA Tour?

All the major tour providers will include food, accommodation, transport and tour guide, in their West USA tour but there are some budget tours as well that will help you save money by cutting some of these facilities, which you can later manage on your own. But it is highly recommended that you choose a tour that includes all the basic facilities.

What's the Best West USA Tour?

Many big names in the tourism industry provide tours to West USA. But we cannot name any tour as the best tour because it is totally a personal preference that which tour you think is the best for you. Some major tour operators providing USA tours are Trafalgar, Bindlestiff Tours, Contiki, Globus, and Intrepid Travels.

How Much Does a West USA Tour Cost?

The tour prices for West USA tours lie somewhere in between $600 and $4000 on average. These are the prices for the tours that include most of the basic facilities and if you want some more facilities than the upper bound of this price range may be charged.
How It Works
Vacationing has never been easier or cheaper with the help of a dedicated travel consultant from AffordableTours.com
1. Free Quote
Find your perfect trip on our website and simply request a free quote. Need to speak to a live person? Call us 7 days a week at 1-800-935-2620. No robots here!
2. Dedicated Travel Consultant
Your personal travel consultant will reach out and be your point of contact for your entire travel experience from start to finish. Did we mention you'll be working with an award winning team? Sweet!
3. Lowest Price Guaranteed
Because we're one of the largest sellers of travel, we're able to give you a discount on your vacation package. No one beats our prices!
4. Stress Free Travel
Knowing you got the best deal, all that's left is for you to pack your bags and enjoy your vacation!